We are so excited to announce our 2019 Women's Conference! Our theme is Uncovered, it is inspired by Hebrews 4:13 "Nothing in all creation is hidden from God's sight. Everything is uncovered and laid bare before the eyes of him to whom we must give account." We want to invite you to come and discover intimacy and refreshment in the Lord, as we uncover the layers of who we are and expose all the things we have hidden away. March 22nd-24th will be a weekend you will not want to miss! We have so much in store for you including; amazing speakers, food, door prizes, gifts, wonderful worship and fellowship.
Register Here:
http://uncovered2019.eventbrite.com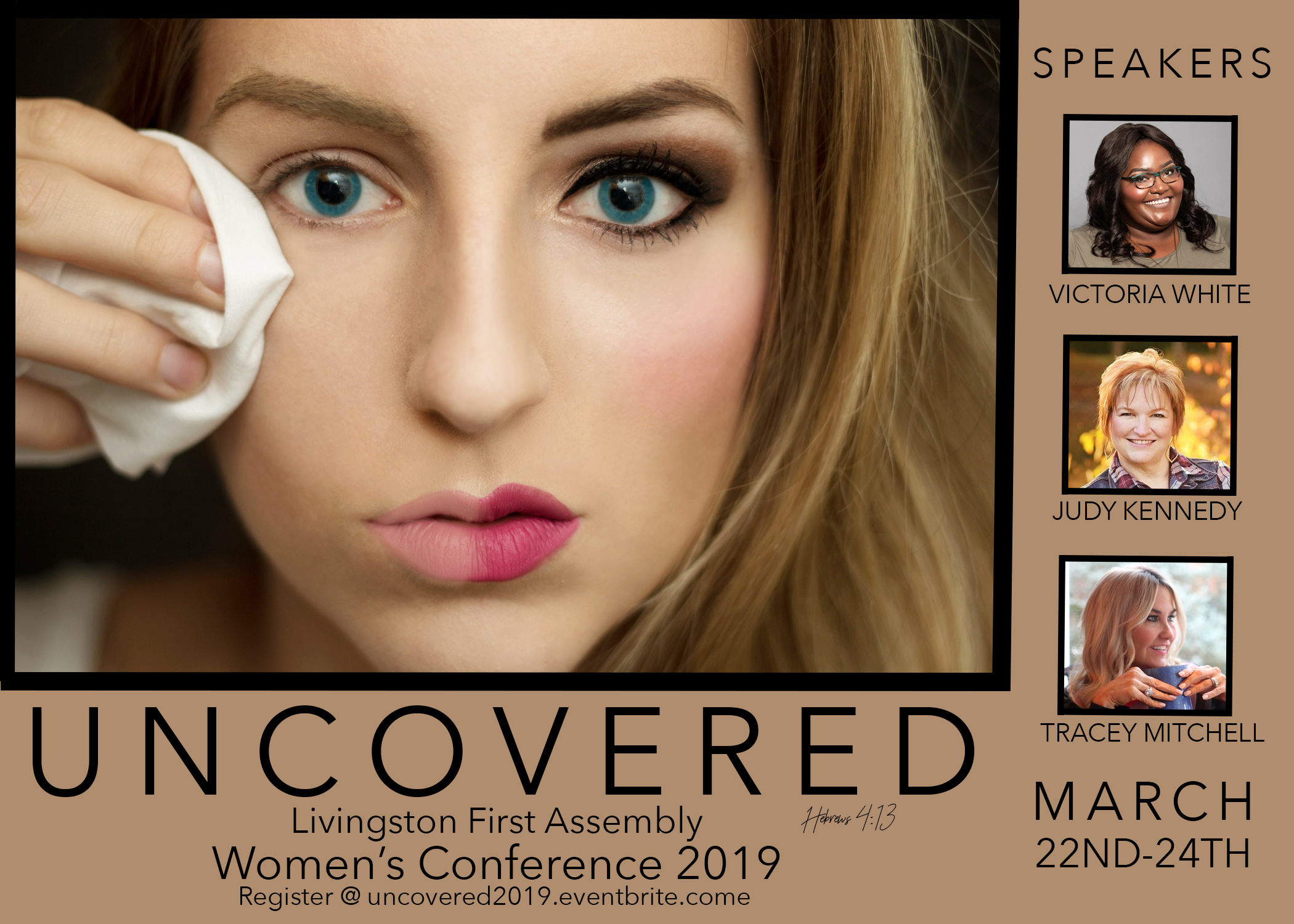 ORDER YOUR CONFERENCE SHIRT HERE –
https://goo.gl/forms/IzHppOFsrmj2yKhZ2
PRE ORDER DEADLINE IS MARCH 17TH. SHIRTS ORDERED AFTER THIS DATE WILL NOT BE AVAILABLE AT THE CONFERENCE.
EVENT SCHEDULE –
Friday
5:30pm – Doors Open
7:00pm – Service with Victoria White
Saturday
9:00am – Light Breakfast
10:00am –  Service with Judy Kennedy
12:00pm –  Lunch
Sunday
9:30am – Sunday School
10:30am – Service with Tracey Mitchell
Location:
First Assembly of God
2025 N Houston Ave.
Livingston, TX 77351